The Trnava region is part of western Slovakia and is the second smallest region in terms of both area and population. Geographically,
it is largely made up of the Danubian plain and the Záhorská lowlands, with the Little Carpathian Mountains running between them.

The area is rich in water resources, with the rivers Danube, Váh and Morava draining the region. The region has common borders with three countries: Czech Republic, Hungary and Austria. The region is divided into 7 districts.

The labor costs in the Trnava region are higher compared to the Slovak average. Trnava region´s main strengths are: growing rate of foreign capital especially in the industry; the highest level of utilization of agricultural land in Slovakia; qualified workforce; potential for building industrial zones; good transport position with a built highway and proximity to Bratislava and Vienna airports and the existence of 3 universities. Some main foreign investors in the region are PSA Peugeot Citroën, IKEA Industry, SAMSUNG electronics, Schäffler, ZF Slovakia, Vaillant Industrial and Bekaert.

The region's main sectors are automotive, electrotechnics, metallurgy, chemistry and the glass industry. This situation is improving due to the shift towards higher added value production, especially in engineering and electronics, which has been noticeable recently due to the activities of several foreign investors.

For more detailed information please consult the
complete regional analysis [1] on this page.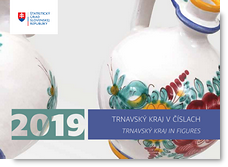 [1]

On top of this statistical information, SARIO can assist investors with tailor-made labor pool analyses in 1-hour commuting areas including a list of the biggest local employers and potential sourcing partners.